Star Citizen From Leavsden to Teasa Spaceport
Here is a map and guide to finding your way from the Lorville Hab unit at Leavesden to the Teasa Spaceport hangars.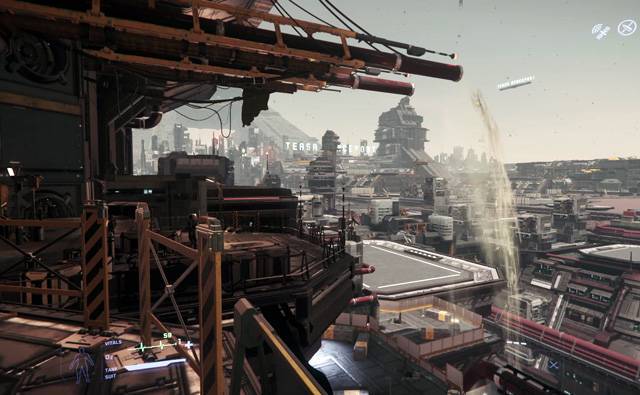 Make your way to the Metro
You are standing at the viewing platform at Leavsden.

Turn left and go up the staircase then bear left again. After a few 10s of meters go down 2 flights of stairs to the metro centre and find a sign showing perimeter, spaceport and industry train lines.
Follow the thick yellow band marking floor around a bend – the next sign indicates left to the Teasa Spaceport platform.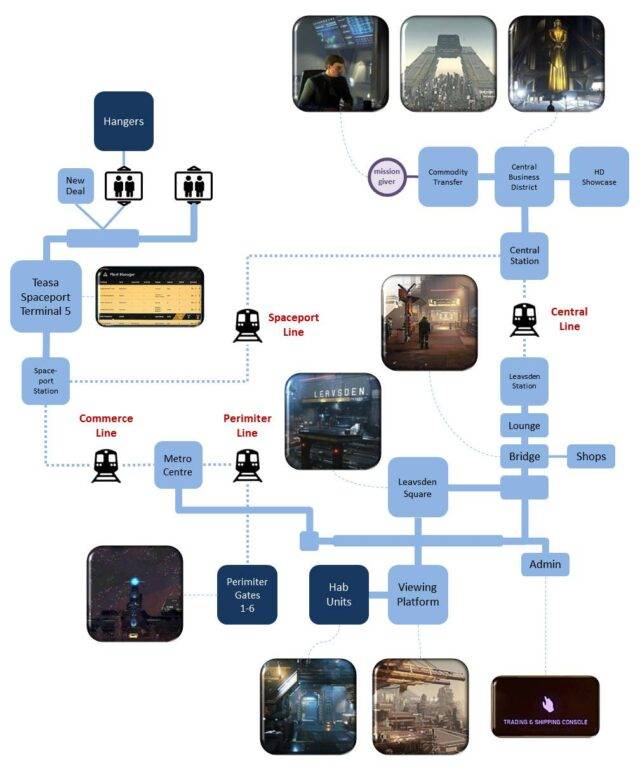 Take the Train to Teasa Spacestation
The time to next train is shown above the protective door bordering the train tracks. Climb aboard when the train arrives and find a decent spot to look out of the window during the ride.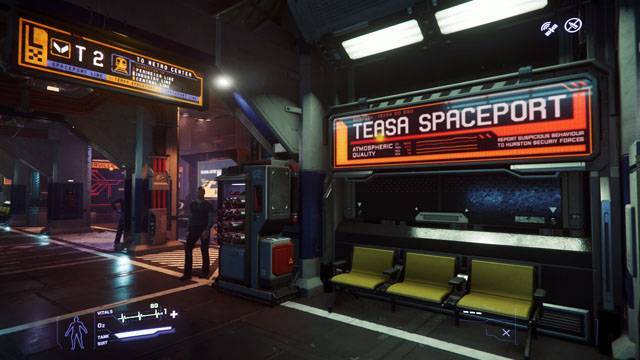 Locate the Ship Retrieval Consoles
Exit the train a the Teasa Spaceport station. Find the only available exit and follow the corridor all the way to the ship retrieval consoles lined up opposite the M50 Interceptor on display.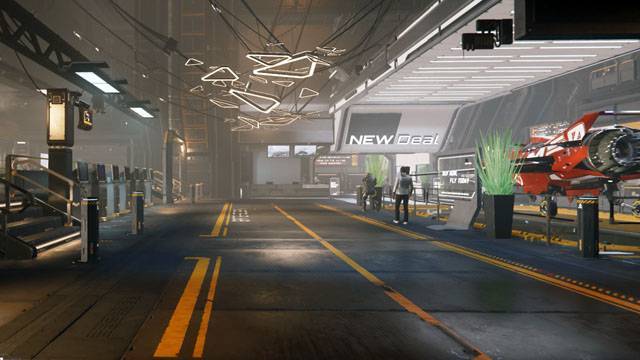 Summon Your ship via the Fleet Manager Console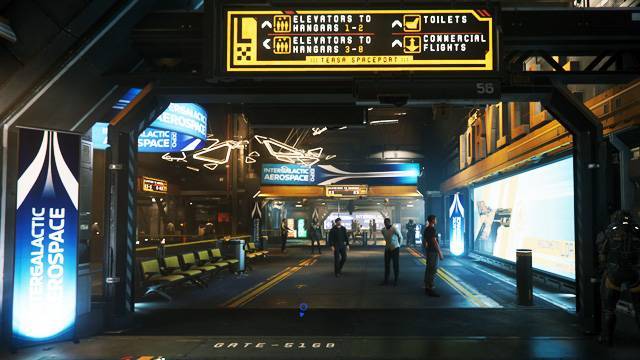 Once you have been informed what hanger number you have been assigned, turn around 180° to see the direction of the elevators you need. Interact with the elevator controls using Mouse+F to call the elevator and to send it to the assigned hanger.
Managing the console and boarding your ship can be found here: How to Find and Access Your Ship.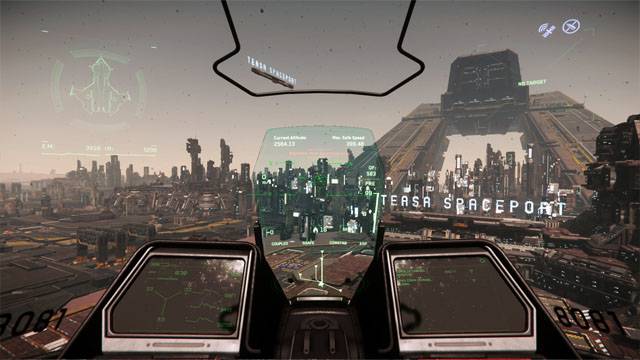 A Video Guide