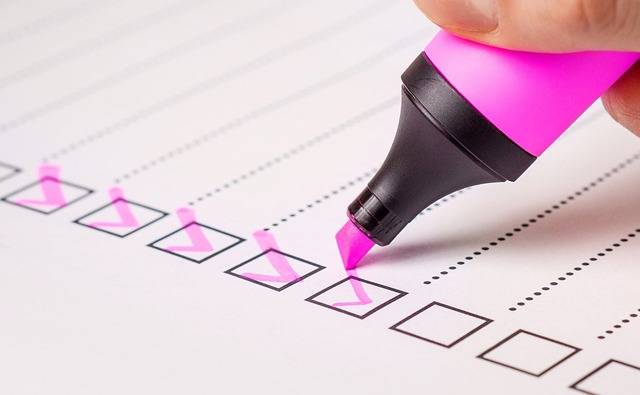 As a list making fan, I'm including this ToDo list here as an easy access checkpoint for those who might be feeling wobbly about what to take. It's easy to stray a long way from optimal, so it's always worth thinking the peripheral stuff carefully especially where the airport is concerned. It all starts quite a while beforehand.

Preparation

ToDo Months Ahead
Ensure passport is up to date for the duration
Check for required VISAs
Check for necessary vaccinations
Investigate 'must-do' holiday plans
Plan for pets, plants and home to be cared for
Buy guidebooks, maps or apps

ToDo Weeks Ahead
Get travel insurance
Get EHIC pass for American trips
Note useful translations
Get some local cash
Arrange car parking for airport
Organise transfers at both ends
Pay off credit cards
Buy missing holiday items
Complete vaccinations
Acquire VISAs
Consider using an alternate phone or sim
Check baggage size and weight restrictions
Take accommodation address and transport schedule
Confirm hotel details
Check mobile phone data roaming plan

ToDo Days Ahead
Empty fridge of perishables
Check baggage allowance
Pack bags
Get an idea of the exchange ratio for quick calculations
Tell bank you are using your credit cards abroad (log a travel plan)
Confirm flights
Let others know of trip dates and confirm contact details
Clear fridge of perishable foods
Charge electronic devices
Prep luggage and add unique marks for easy identification
Trim hair and nails
Book taxi
Confirm animal carers understand when they are expected
Print out tickets and make a photo a backup on your phone

ToDo Hours Ahead
Put milk into freezer
Set alarm clock
Set heating controls
Turn off unnecessary electrical items
Activate security alarms
Put cleaning products into drains
Set up lighting, curtains, blinds
Take a soft divider between you and other passengers (eg: a towel or jumper etc).
Items to Consider

Essentials
Passport
Airline tickets/boarding passes
Local cash
Credit cards
Phone (charged)
Driving license
Transfer arrangements
Spare pair of glasses is required for driving in some countries
Contact numbers and email addresses

Fallback Copies
Family, friends and financial phone numbers
Passport number
Credit card numbers & emergency telephone, 0800 won't work abroad
Insurance policy number and contact details
Plane tickets

Generally Useful
Fully charged mobile phone
Charger and cables
Torch

(phone)

Alarm clock

(phone)

Maps and Apps

(phone)

Camera

(phone)

Driving licence
Travel adapter (electrical socket adapter)
First aid kit
Toothbrush & paste
Sunglasses + case
Something to read (ebook?)
Plastic bag for used clothes
Small backpack for daily use
Compass

Camping Extras
Swiss Knife
Beer and wine bottle openers
Can opener
Self-sealing bags
Shoulder bag or back-pack
Tea or coffee with powdered milk
Washing lines, powder, and pegs

Care
Medicines
Plasters
Insect repellant
Toothbrush + paste
Deodorant
Razor blades instead of shavers
Sunscreen
Earplugs

Clothes for Hot Climates
Short sleeve shirts for the day
Long sleeve shirts for the night to avoid mosquito bites
Shorts
Light trousers
Light Shoes
Sandals
Sunglasses
Swimwear

Clothes for Cold Climates
Gloves
Layers
Waterproof shoes, trousers, and jacket
Neck warmer
Sunglasses in snowscapes