A Trip Around Catalonia by Bus
Sibs asked me if I wanted to go on holiday, which is code for 'I'm going anyway'. After a day of bus timetable headaches, we opted for Catalonia using common bus routes starting at Girona.
The flight was full of guys on a stag do who easily drowned out the noise of the engines. Some stood up to talk to their buds thus treating my face to their bums and elbows, which I could have done without.
Besalu
The bus connections worked well and we got from Girona Airport to Besalu in good time. There is a feature stone bridge there, with a restaurant on the other side. I watched a waiter shepherd a customer back into position after he had shuffled his chair into the walkway by about 6 inches. Aside from ourselves, the place was empty, so his attention to detail was admirable.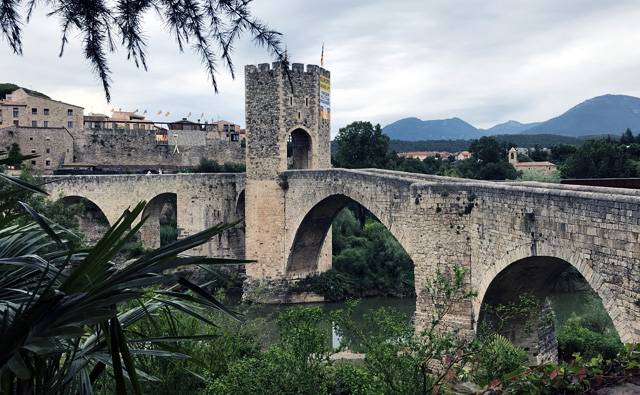 After a while, the waiter arrived at our table and we ordered hamburgers. We were told that we couldn't do that until 8 pm which was in 20 minutes time, but we could order something from a different part of the same page. After a bit of smirking about their military grade customer service, we ordered calamari to share.
The waiter came back to clear our plate at 8 pm sharp. At this point, we were less hungry so we ordered a single hamburger meal to share which made him pull a face of complete and utter disappointment like his cat had just died. He sauntered off, leaving a trail of melancholy in his wake and we observed a minutes silence for our order.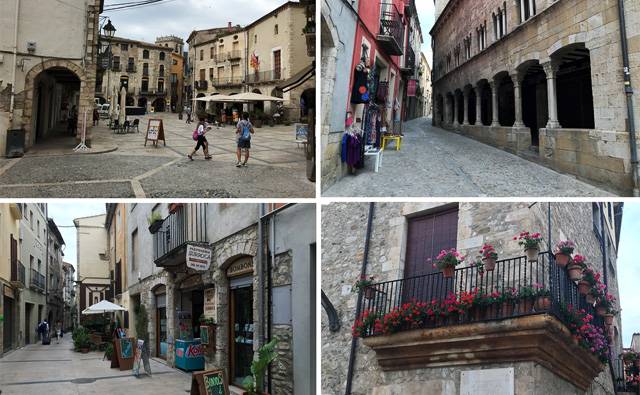 By now Sibs was busy cancelling more bookings on her phone app, saying we needed a plan. She had already torn up something like 10 plans so that wasn't a surprise. I voted that we should go to the Santa Margarida Volcano near Olot tomorrow. It has a church in the middle of the grassy crater – pure gold for geology nerds.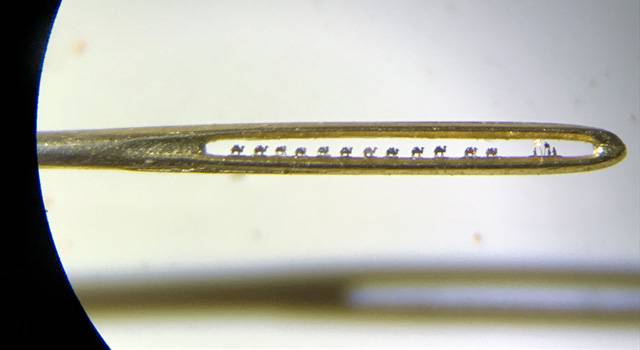 Next morning we visited the Museum of Miniatures and Micro-Miniatures (click here) where we saw amongst other things, a needle with 12 camels in it and a tiny Pinocchio scene inside half a small nutshell. Sibs spent ages looking up the nutshell artist on her phone and discovered she had been looking up Pinocchio the puppet all along heh heh :0)
Olot
We reached Olot in the Afternoon and found the cheapo hostel Sibs had booked. After a bit of hollering into a speaker and a long wait, the owner, who was an old guy, shuffled to the door to let us in. He looked like he should have retired 20 years earlier and was a bit rough around the edges. I imagine the hostel was his pension.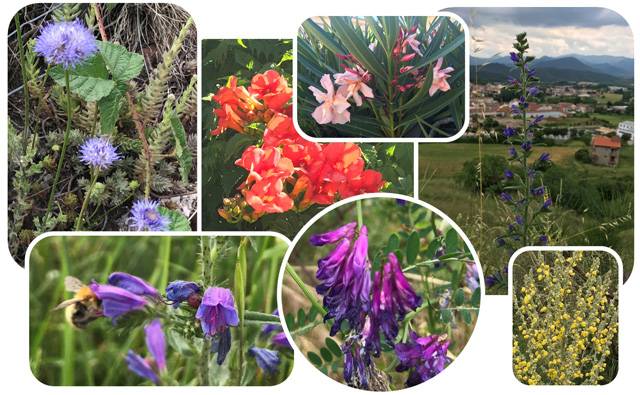 We didn't know any Spanish, he didn't know any English, and as he was partially sighted, hand signals were impossible. The room cost 60 euros and he gave us a VISA terminal with 600 euros loaded onto it. We cancelled that, then he tapped out another 600 euros for us. We handed him cash instead.
Thinks: Even if you are blind you would know if you are pressing a zero button twice.

He gave us an agonisingly slow-mo demo of how to open the front door from outside with the room key while sweated in the hall and rubbed our parched lips together with a dry rasping sound.
Unfortunately, we had just bought ourselves into a dubious room with suspicious bed covers and a nauseating smell. A few hours later, we booked a decent room elsewhere, but there was no way to retrieve our cash payment given that he could barely even see us.
Shabby Hostel Dude: 1
Us: 0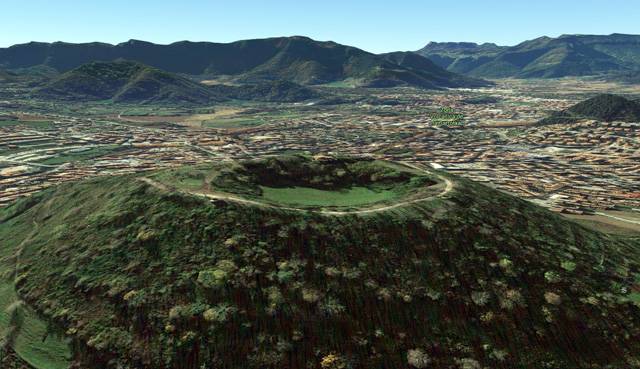 It was siesta time in Olot and there was no way to get to the Santa Margarida Volcano without help, so that idea hit the wall and slid to the floor like a wet rag. I knew Sibs was keen to leave the next day so I stamped my feet and held my breath till my head went purple. That didn't work so I made do with the local volcano, which was about a third of the size of Santa Margarida but still good and only 15 minutes' walk away (it really is that close!).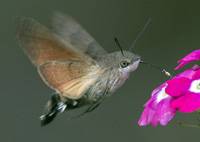 As we climbed the slopes of the volcano I saw a Hummingbird Hawk Moth, distinctive for its fast and accurate flight control. It seemed to have excellent vision and flew with a certainty I've not seen in an insect before.
Literally, the crater at the top was more like woodland, to be honest, but at least I could tick the 'visit volcano' box that no-one cares about (aah… feelin' good). I explained the local geology to Sibs who wasn't even pretending to listen. I also had a fine time extolling the virtues of pumice to my audience member.
See also: my exciting not-to-be-missed pumice density measurements (click here)
In the evening, Olot turned from empty to full. We had a tasty couple of sandwiches and a beer each for 7 euros, a welcome victory in the face of the lost hostel euros.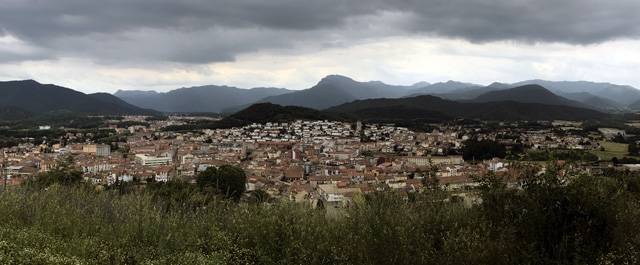 Protect & Survive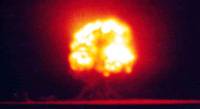 At 4 am, the room was filled with a blinding bright light. It turned out that Sibs had accidentally switched her side light on with her pillow.
…But if ever does turn out to be a nuke, I have a booklet that tells me how we can hide under a table for 14 days till its all over, so no worries.
Click here for online UK training at it's finest. Stiff upper lips will be handed out at emergency centres across the country.
Begur
We stayed at the Sa Calma Hotel, Begur on the coast near Girona. They happened to have a superb spa pool in a cave-like room downstairs that we could reserve for free. It seems good here – there are 8 beaches you can reach by shuttle bus and the small square had a bunch of places to eat with a great atmosphere.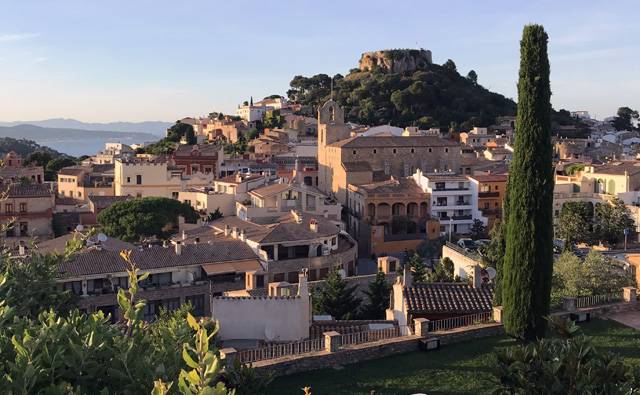 The best beach was Aiguablava but there wasn't much in the way of shade. We absolutely needed the shuttle to get to and fro, you definitely wouldn't be able to walk it. Luckily we just caught the beginning of the summer schedule.
We went along the coast following an up and down path. The beaches further up the coast were interesting but not as practical, so that confirmed we targeted the best one first. We stopped off at the Hotel Aigua Blava and bought two soft drinks. The bill was 8 euros, ha, ha, ha! That's probably why they play calming music.
Llafranc
Llafranc was a little irritating compared to the previous destinations. Prices were higher on the coast and school kids were out and about playing ball games and shouting like they do. The bus trip from Palafrugell to Llafranc was full of school kids too. They liked to shout to each other from opposite ends of the bus. I fired up my noise meter which peaked at 95.9 dB in no time. That's similar to a rock concert.
Aibuablava

Hotel Aigua Blava joke

Fornells
It was supposed to be a 15-minute trip, but the bus door wouldn't close half-way through its route. The kids reached a fever pitch as the driver tried to fix it and after a lot of banging noises we set off again with the door not quite shut. The teacher in front of me videoed the partially open door to make his life miserable at a later date.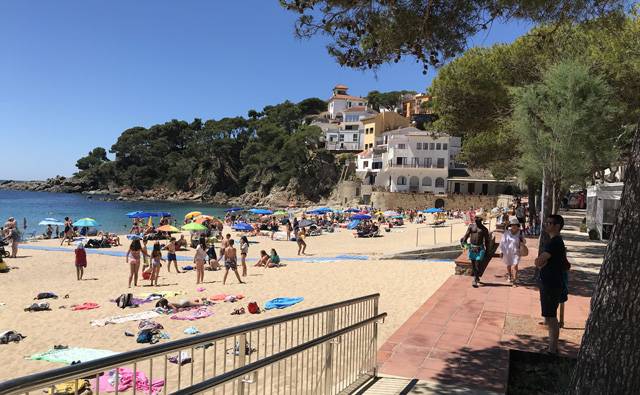 Our hotel was right by the sea so we could walk to the water in no time and our room kept a close eye on a slab of a wall about 2 meters away which wasn't as bad as it sounds. If you leaned over and looked right, the view was fine.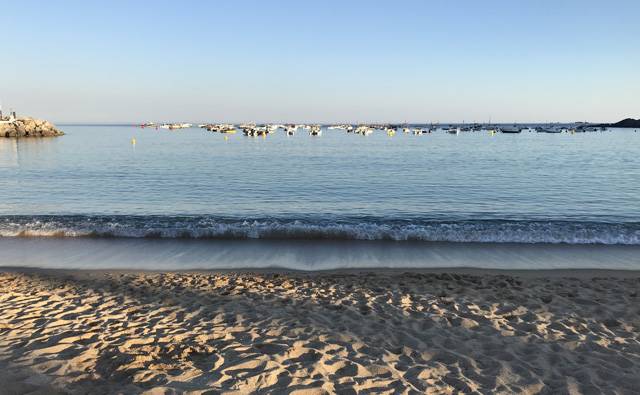 As usual, Sibs wanted to fill every waking moment with activity and decided it would be a good idea for us to walk over a steep hill to the next bay in the midday sun. I naturally agreed. After a lot of tough walking up an 80° incline, Sibs checked with a car driver that we were heading in the right direction. He told us we were fine and drove off in the direction he had just indicated, taking his 3 empty seats and air conditioning with him. 'Thank you' we said.
By the time we got to the other side of the hill we ended up closer to where we started than where we were going so we called it a day and walked back to base in the searing heat through a bunch of parched fields.
The next day we walked in the opposite direction around the promontory to Calella and had a reasonably quiet day. Having said that, it requires effort to find a peaceful area. Personally, I don't recommend Llafranc, but Sibs insists it's fine and wants me to tell you that. She's so upbeat, it hurts – I'm there to restore the balance of the universe.
Girona
On our way to Girona, we stopped at a cafe in Palafrugell. By the time we finished, Costa Brava TV had set up an interview, so I took a photograph while the woman stared at me throughout. I tracked down the transmission here. We were on his left… If I'd had known I would have leant over, waved and wished for world peace in an emotional voice.
The speaker is Juli Fernández Iruela, Councilman for Palafrugell, Member of Internal Affairs, Finance and Information Planning. He also looked like the bus driver.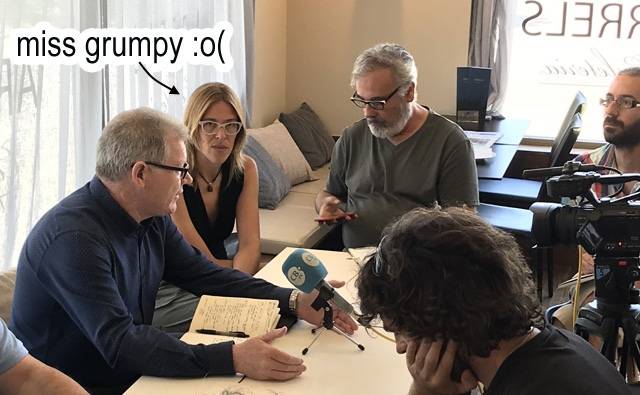 Girona has an interesting old town and a decent new town, it was a good place to stay before our exit home. There were plenty of small shops, and like the other towns, the narrow streets created much-needed shade.
After a lot more walking up and down and all over the place, including the town walls, I mysteriously remained chubby. There's a sculpture of a lion on a pole in the old town and you're supposed to kiss its arse for good luck, but I've been doing it all my working life and I've had enough of that, thanks.