How to Detach the Quest 3 Faceplate
To replace the head strap on the Quest 3 you will need to detach the faceplate. Here are some photos showing the location of the connectors.
The last thing you want to do is break your headset while trying to improve it. The photos below show where there are recesses into which a corresponding shape in the headset clicks into place when the faceplate snaps into position. To remove the faceplate you will need to push the headset lug out of the recess in the faceplate. Go gently using these photos as a guide.
The Quest 3 Faceplate Bottom Connector
These are the easier ones to remove, so practice with these first. Press on the headset near to the nose section and pull the faceplate away slightly to disconnect the lugs.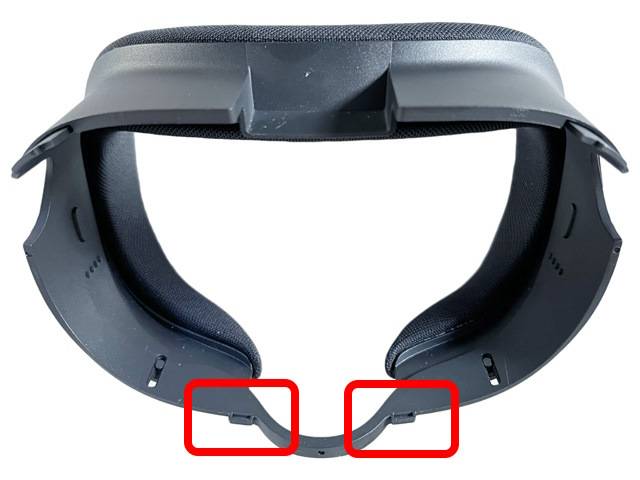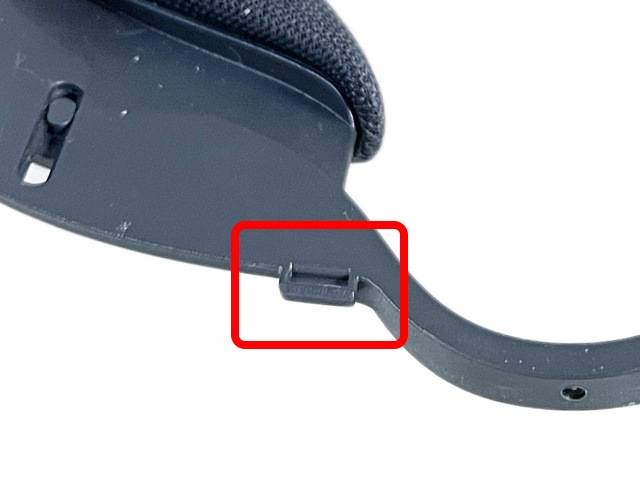 The Quest 3 Faceplate Top Connector
The connection points on the top of the faceplate are on the outer edge of the headset. They are harder to undo than the ones near the nose section. In order to lower the lugs that fit into them, you would need to press on the headset shell on the outer edges.