Microsoft Flight Simulator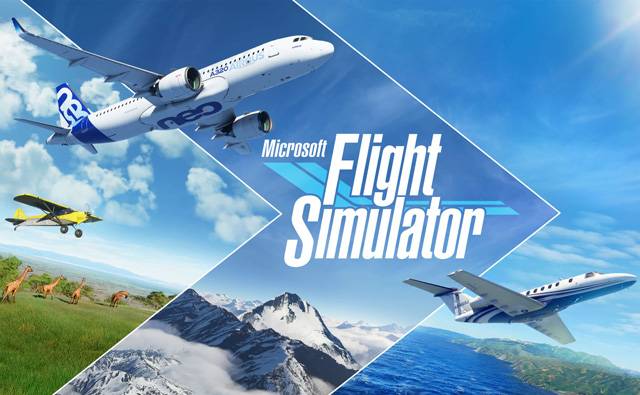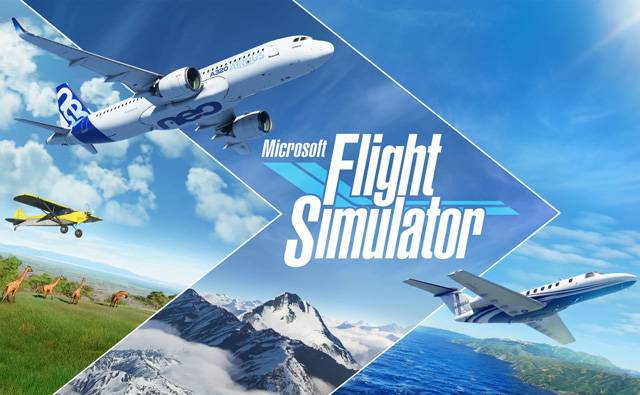 The Microsoft Flight Simulator by Asobo Studio has made a spectacular entry into the flight sim world. Here are some places you can visit.
Asobo Studio Has Created a Stunning Sim
One year after the sudden announcement of the release of the sim, Asobo Studios bucked the trend by releasing the sim ahead of schedule. After two patches it is now running smoothly on Ultra settings!
Although there have been a raft of bugs and I suspect that the reason for this that Asobo Studio were given a deadline to match the release of the Xbox and the HP Reverb G2 VR headset. However, even including all the problems that have surfaced, Asobo has clearly made a fantastic job of the software and it can only get better.
I bought a new computer just before COVID lockdown, modelled around the MS Flight Sim on ultra settings:
AMD 3950X CPU running at 15% capacity
32 Gb ram
A moderate GTX 1070 graphics card from my previous system running at 50% capacity when rendering to a 2560 x 1440 pixel display. It won't be capable of supporting a G2 VR headset.
An efficient motherboard has helped to improve X Plane 4 core usage but MSFS on DX12 seems to be making use of all 32 threads at key points in the sim. DX12 provides the facility for ray tracing when it becomes available and it will additional features to the already phenomenal graphics.
Lest we forget, here are some of the things that MSFS has brought with it that have not worked out very well before now:
Rain, snow and thunderstorms
Rain on the windshield
Realistic waves
Ice effects
Volumetric clouds
Terrain shadows from clouds
Three dimensional trees
Shrubs and Grass
Tracks and paths on fields and mountains
About the HP Reverb G2 VR Headset
Microsoft haven't been too keen on VR until now, I think previous ventures didn't work out very well, but the flight sim community has been adamant and Microsoft to their credit has quickly responded by partnering in the creation of the G2 headset.
For price vs quality the G2 wins hands down at the time of writing, however there are a few snags to be aware of:
Battery Life?
The hand controller battery life appears to be short for Ni-Mh rechargeable batteries. Where EU and USA owners have easy access to the higher voltage Ni-Zn 1.6v batteries and chargers, UK batteries are more commonly Ni-Mh at 1.2v. The headset detects the lower voltage as an exhausted battery after a few hours.
Weak Connectors?
The cable connector is weak. Users have been reporting flickering displays which is caused by a weakening connection between the headset and the data cable. Users home DIY solutions involve strengthening the connector with nylon zip ties and reducing strain on the connector by supporting the headset side with thick zip-ties.
No Strap Adjustor?
The early G2 models were pictured without an adjustable dial at the back of the head strap whereas the pro models do.
A VR Capable Graphics Card
While the sim works fine on a flat screen monitor with a moderate GTX 1070 graphics card, its unlikely that the G2 headset will find that competent enough for the job. Microsoft specified the GTX 1080 or equivalent as the minimum for VR beta testers though its probable that I can use my Oculus Rift S with the 1070 since it runs quite well with X-Plane which is much harder on my system.
In the G2 Headset the combined area of the panels (one per eye) is greater than 4k:
4k Screen: 3840 x 2160 = 8,294,400 pixels
G2 Headset: 2160 x 2160 x 2 = 9,331,200 pixels
How to Move MSFS to its Own Drive
The following method uses the normal installation options to place the packages and caches on a separate drive. The core files totalling 1 Gb (0.3%) will remain in your default apps location and will not be moved.
I have tried a scenario where all files are moved but the installer creates a mess of support directories on the target drive. You can make them invisible using the 'visible' property of the root level directories, but the programmer in me thinks this is a more fragile option since the net result is non-standard.
Overall I think its better to leave the core files in their natural position using the existing directory structure. Since the packages and cache folders have path strings that are under the control of MSFS they won't cause an issue.

Prepare by moving the following files and folders to a safe location:

The community packages
The official packages
The rolling cache
The manual cache

Uninstall MSFS
Prepare your target drive by formatting if necessary or by cleaning off unnecessary files and folders and scanning the disk for defects.
On the target drive:

Make a Packages folder and copy your saved Community and Official folders there.
Make a Cache folder and copy the manual and rolling cache files there.

Install MSFS to your normal apps location, it's about 1 Gb in size.
When loaded, locate the MSFS app and start it.
Data will be synced.
You will now be offered the chance to choose your packages path, so you can select the packages folder on your dedicated drive that already has your saved data in it (eg: F:/Packages).
MSFS will check for updates by scanning the directories.
MSFS will then show go to the home screen.
Open Options > General > Graphics and set your options.
Open Options > General > Data and set the rolling cache path
Select 'view the manual cache' and set its cache file location.
Your controller settings were brought back to your installation during the 'sync' announcement at the start.
You may wish to make your cache root folder invisible just to be tidy. Its not something you will need access to outside of MSFS.
All done.
Put Selected Instruments on External Windows
It is easy to copy a cockpit instrument to an external view:
Move the in-game cursor to the instrument panel
Press Right ALT
The cursor should turn into a magnifier icon with a + mark.
Click the left Mouse Button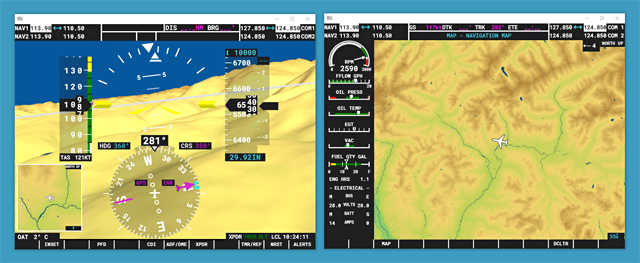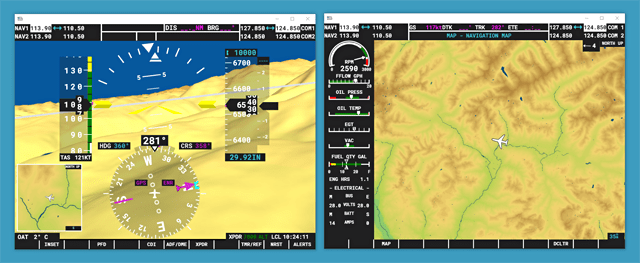 Marshalling Signals
Sim Aviation Websites
Points of Interest
On the world map there are two search boxes. One is to locate airports and the other is for general searches where you can type in the name of a point of interest to locate it.
The Sea
I'm not kidding when I say the sea is a point of interest. It is very realistic and certainly creates an immersive atmosphere. In this shot I have the autopilot set for 100 feet and the wind set to about 50 knots in order to create waves.
The Clouds
Likewise, the clouds make up 50% of what you see and sometimes have to deal with when it comes to visibility and icing effects. As pilots say, no flight is ever the same because of the changing weather. Asobo have done an amazing job here and when path tracing becomes normal, these magnificent clouds will quietly move to onto another level of beauty.
Itsukushima Shrine, Japan
Nearby airport: RJOI Iwakuni MCAS
The Itsukushima Shrine is on the island of Miyajima located in Hiroshima Bay and has a torii gate off-shore. The base of the 16m high gate is exposed at low tide and it is possible to walk to it. The main building houses shrines, stages and halls which are open to visitors. Unfortunately, I have been unable to locate other significant pagoda style buildings as part of the default scenery. I'm a big fan of the Japanese styles and philosophies.
CZST Stewart, British Columbia
The type of lighting and the vast scale of the terrain in British Columbia is hypnotically atmospheric. However, a small aircraft will take an age to fly between the default marked airports so I settled for a loop at Stuart the first time in.
YouTuber Mark of SimHanger frequents British Columbia for low and slow bush flying. In order to get a decent flight in the area I recreated Mark's flight from CBY2 Machmell Fisharies to CQRA Quatam River. If you want to do the same you will need to load some freeware airstrips from msfsaddons.org and restart the sim.
6WA5 Wilding Farm, Washington
There are a lot more airports further south in Washington state. I listed about 75 of them before I gave up and decided on a screenshot instead. These airstrips are located in and around islands and so are generally at a lower elevation, but some are satisfyingly rough and awkward :0) The best thing for me is that they are a lot closer together so I get to take off and land reasonably often. It would make a good starter base for an aviation business addon such as NeoFly.
BIRK Reykjavik, Iceland
The main event for a freeware upgrades at msfsaddons.org is Reykjavik. If you go down to street level you can see the contents of shop the windows, so this is definitely a work of passion. I haven't explored enough of the region to add more yet but I did see the Blue Lagoon was not upgraded. I would have been interested in having that there, but this already a massive amount of work, so well done to him.
The Alps
For a year the only decent places I had to fly in X Plane was the UK (paid) and the Western Alps (donation) from 'A Sky Story'. The X Plane Alps had a more detailed terrain, but it sure feels good to be able to travel without borders now.
Because the ground level is higher than sea level you have to pay attention to the fuel mixture right from take-off. I've noted that when I choose an auto-start the mixture can be as low as 55%. 3000 ft seems to be a good time to check your settings.
This is a location where you can be pushed into the clouds at 9000 ft and encounter icing. I used to think 'so what?' but having been literally dragged out of the sky to crash several times by decreasing performance, I'm a bit more cautious now. Turn on the pitot heater otherwise ice will disable the airspeed sensor and you will have to guess.
Chile
Nearby Airport: SCTB Eulogio Sanchez
For this trip I was flying a Cessna 172 Skyhawk as its my current favourite. As luck would have it, the mountain tops were just a little bit higher than the maximum altitude of the Cessna at 14000 ft, so I was unable to cross the peaks to the other side. I did a lot of weaving in and out of the valleys near the summit in an attempt to pick up some extra height without success and eventually had to concede defeat.
Related Posts
Feedback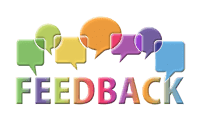 If you would like to make a comment or want to let me know of any corrections, suggestions, or enhancements...

You can reach me via the contacts page!