Ichor is a superb track by French group Be Quiet contained in an excellent video. It's a work of art made with an authentic heart.
"I Told You to Wait"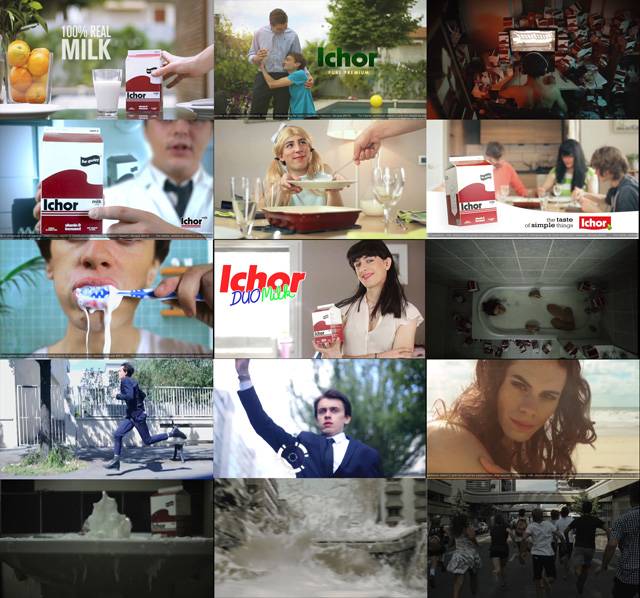 This is a view of a twisted world where Ichor is sold as the answer to all your problems, but like a bad wish, has a tendency not to turn out well.
The music and video directed by Hotu go really well together. I would rate this as a work of art and worth the time to see if this resonates with you also.
The band members play all kinds of characters in the video which is interesting, spooky and sometimes uncomfortable in a good way :0). The music is unusual and refreshing, as is the video and the combination of the two makes this piece of work a classic!
Ichor Video
Run Time: 4:23


Thanks go to Daria for sending in the lyrics of the song!
I had tried to pick it apart over and over again without success but the fragments I managed to get were fascinating.
It's a relief to get the lyrics together with the video at last :0)
BeQuiet Facebook page (click here)

Ichor Lyrics
Fad leads
And apathy intervenes
Seeking it halo
And wallow into fear
Given to holy
Things aren't safe to live
Cut it out caution
Now cut it out right on me
Motion's recalling
The sickest side in beliefs
I'll build a fire out of nothing for you
Yeah I'll build a fire right from nothing with you
We never thought we would stand to coma
Never felt entire cold
Now cowards to reach the very bottom of temper
And leave it all as sold
Set me to your heartbeat
Getting to the higher ground ain't gonna heal you
Patterns from a fake sleep
They never ever really meant to last forever
Cycles are gonna kill you
I told you to wait but
Your veins blue got them deep cuts
How does it feel
When you cannot feel a thing
I told you to wait
But you slit no wrist instead
I'mma cut a hole
Off you
Related Articles